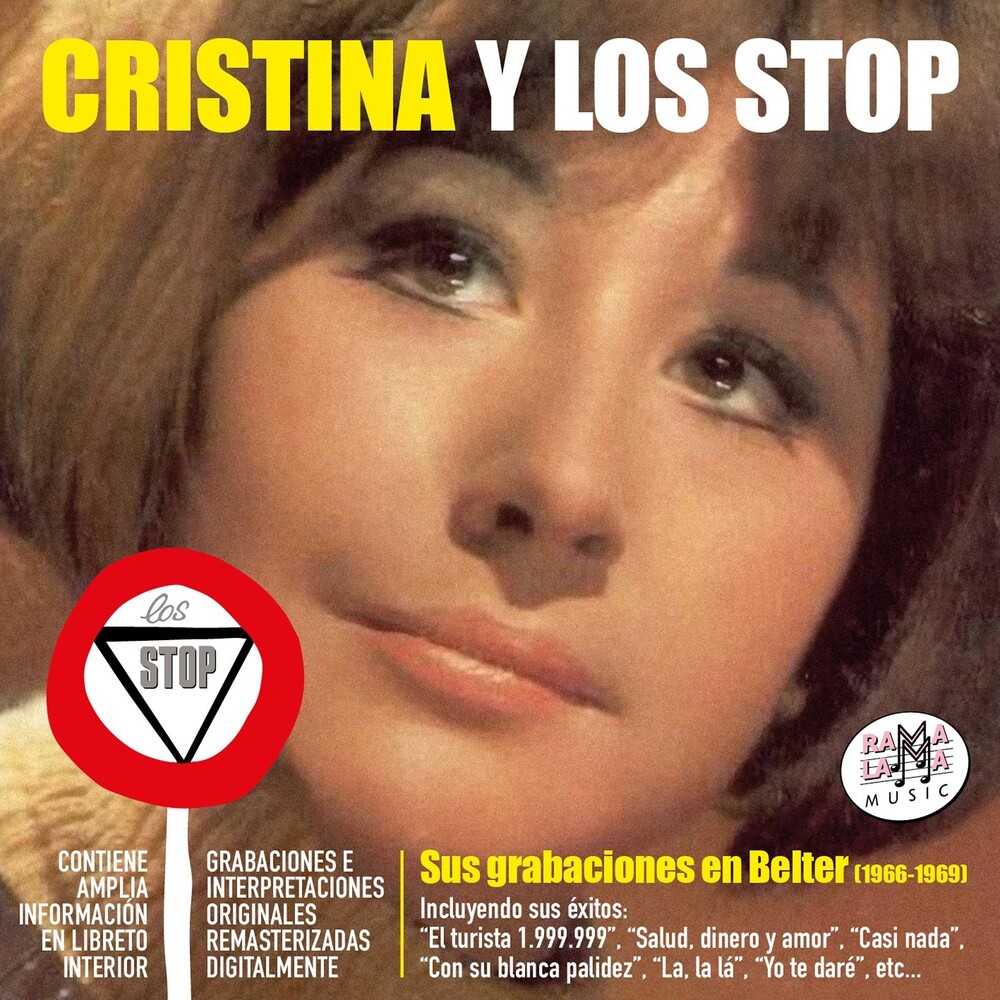 Details

Format: CD
Label: BYN
Rel. Date: 11/13/2020
UPC:

8436004066193
Available Formats and Editions
1. El Ultimo Tren a Clarksville
2. Un Hombre y Una Mujer
3. Catedral de Winchester "Winchester Cathedral"
4. El Forastero Mr. James
5. No Pienses en Mi
6. Canta, Muchachita "Canta Ragazzina"
7. En Mi Podras Confiar "Devi Avere Fiducia in Me"
8. Uno Come Noi -En Italiano-
9. El Hombrecito "Little Man"
10. Extiende Tus Brazos "Reach Out I'll Be There"
11. Soy Como Quieres Tu "Sono Come Tu Mi Vuoi"
12. La Moto
13. Marionetas en la Cuerda "Puppet on a String"
14. Boum Badaboum "Quelque Part Un Amour"
15. Hablemos Del Amor
16. Que Corazon Sera? "Quel Coeur Vas-Tu Briser?"
17. El Turista 1.99
18. Track 18
19. Dejala Ser Feliz "Lasciala Vivere"
20. Los Dos Tan Felices "Happy Together"
21. Georgy Girl
22. Con Su Blanca Palidez
23. Casi Nada
24. Mi Caravana
25. Villancicos Del Siglo XX
26. Mi Carta
27. Salud, Dinero y Amor (Tres Cosas)
28. Cuanto Tiempo He de Esperar?
29. Molino Al Viento
30. No Duermas en El Metro "Don't Sleep in the Subway"
31. El Remo
32. Pata-Pata
33. Mis Ojos "Gli Occhi Miei"
34. Esta Tarde VI Llover
35. No Creas Que Llorare
36. La, la, la
37. La Grua
38. Yo Te Dare (Cafe)
39. Toledo
40. Vamos a Cantar
41. Cancion de la Esperanza
42. Balada en la Tumba de Un Soldado
43. Me Acuerdo de Ti
44. Que Viva El Amor
45. La, la la (En Catalan)
46. La Pluja Plora (En Catalan)
47. No Tornare a Plorar (En Catalan)
48. L'avi (En Catalan)
49. Canco D'enamorats (Sant Jordi) (En Catalan)